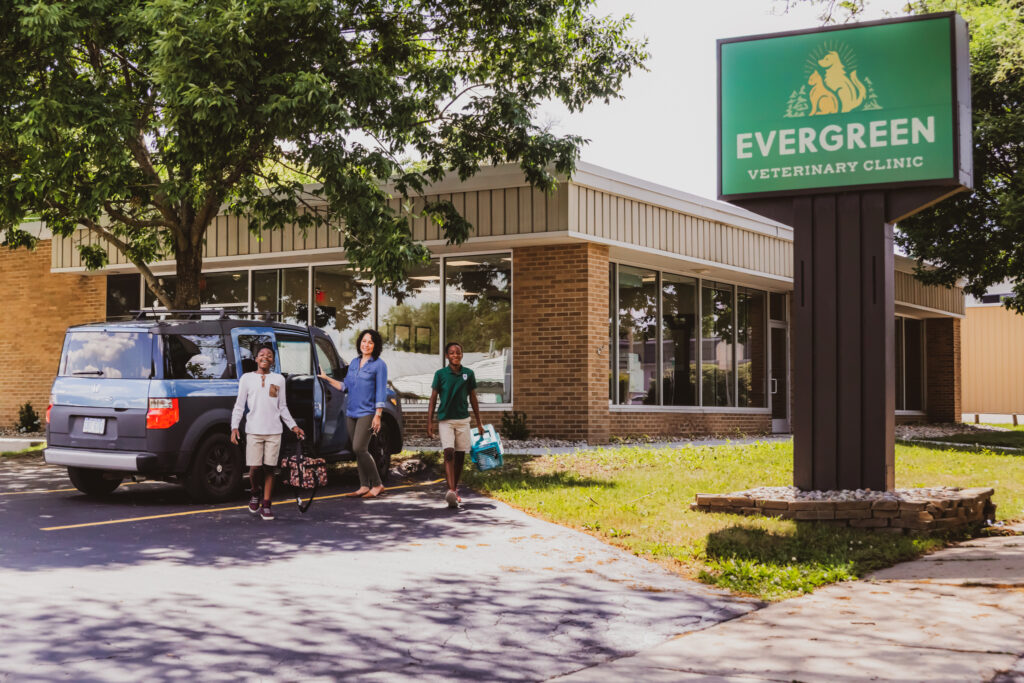 Looking for timely pet care service with little wait? How about a vet that knows how to really listen? Who understands your love for your pet goes ABOVE and beyond. We know you'd do anything you can for them. And in fact at Evergreen there's nothing we can't do! For calm, confident care, come to Evergreen Veterinary Clinic.
No grooming here but we've mastered the buzz cut. And these other vet services!
No grooming here but we've mastered the buzz cut. And these other vet services!
Don't see what you're looking for? Give us a call!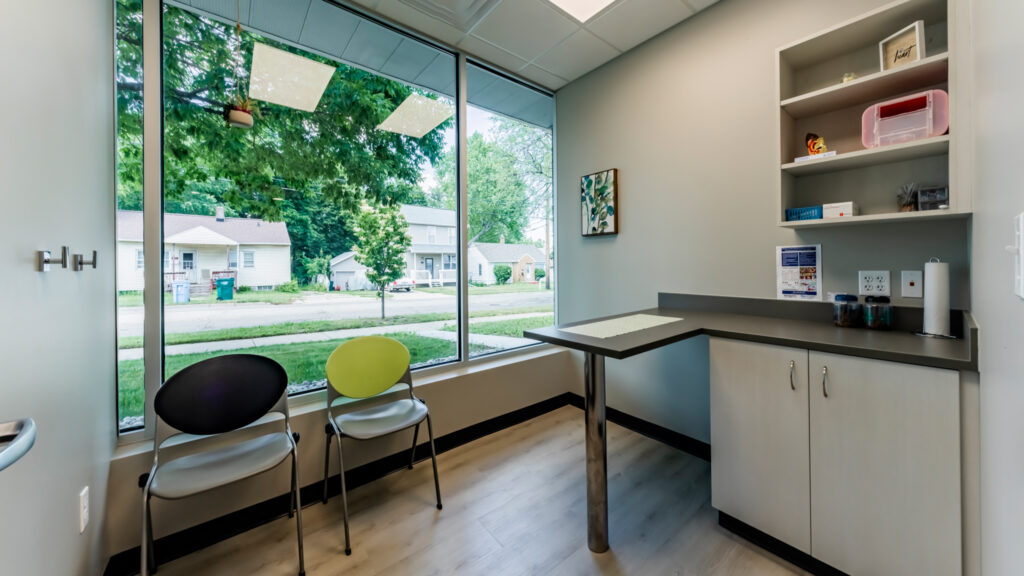 Wellness Visits
Our pets deserve the best! Wellness visits are routine visits that focus on preventative care. Maintain optimal health, gain homecare recommendations, and take home educational materials. Here's your chance to ask all of your pet care questions! No question is too silly or small for Dr. Eric Eyde, Dr. Ruth Zarka, & Dr. Jess Fescemyer
Do you have a new "pandemic puppy"? Now is the perfect time to begin practicing preventative care!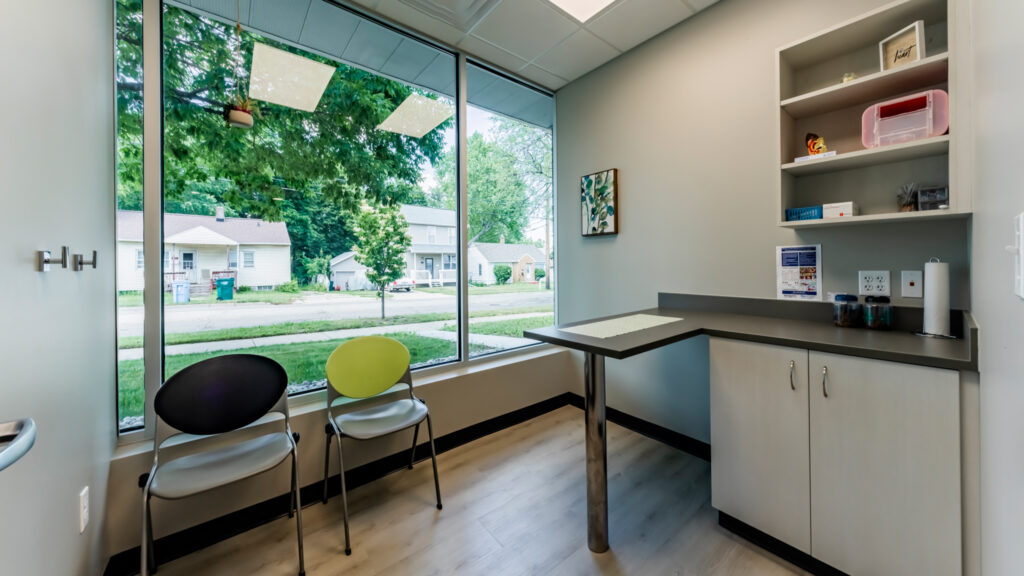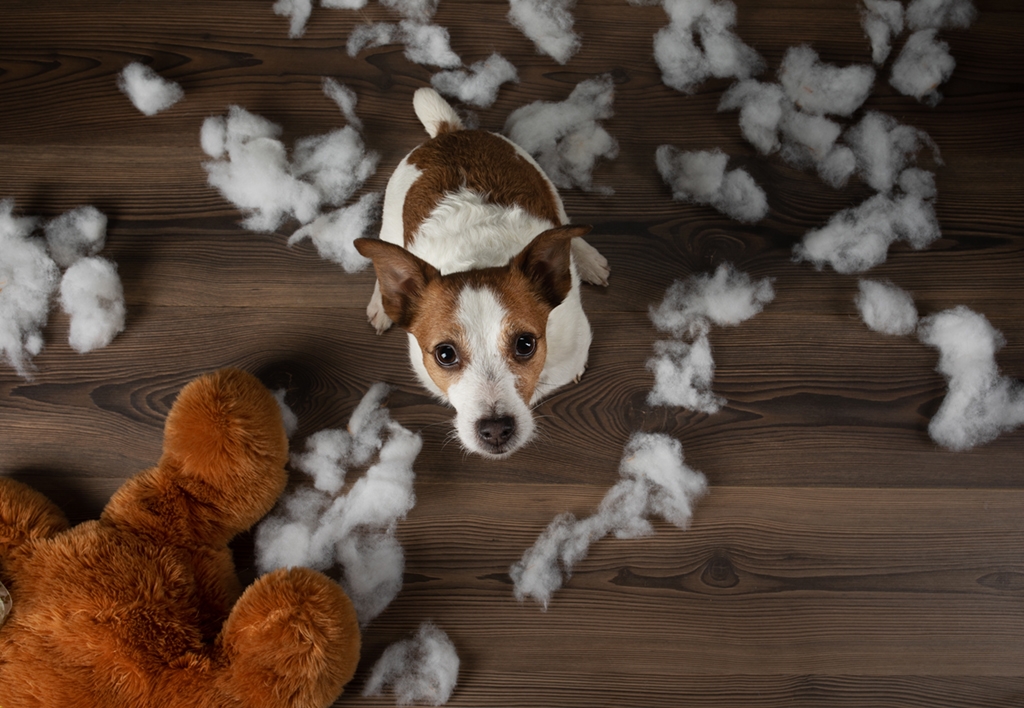 Behavioral Issues
Pet behavioral issues can be very stressful. Help is here! For anxious, aggressive, or destructive pets. Are you wondering if your pet's attitude is worth a visit? Here are common issues we can work on together:
Anxious pets: peeing outside the box, diarrhea all over the house
Aggressive pets: fighting, barking, jumping
Destructive pets: tearing through furniture, chewin' up stuff!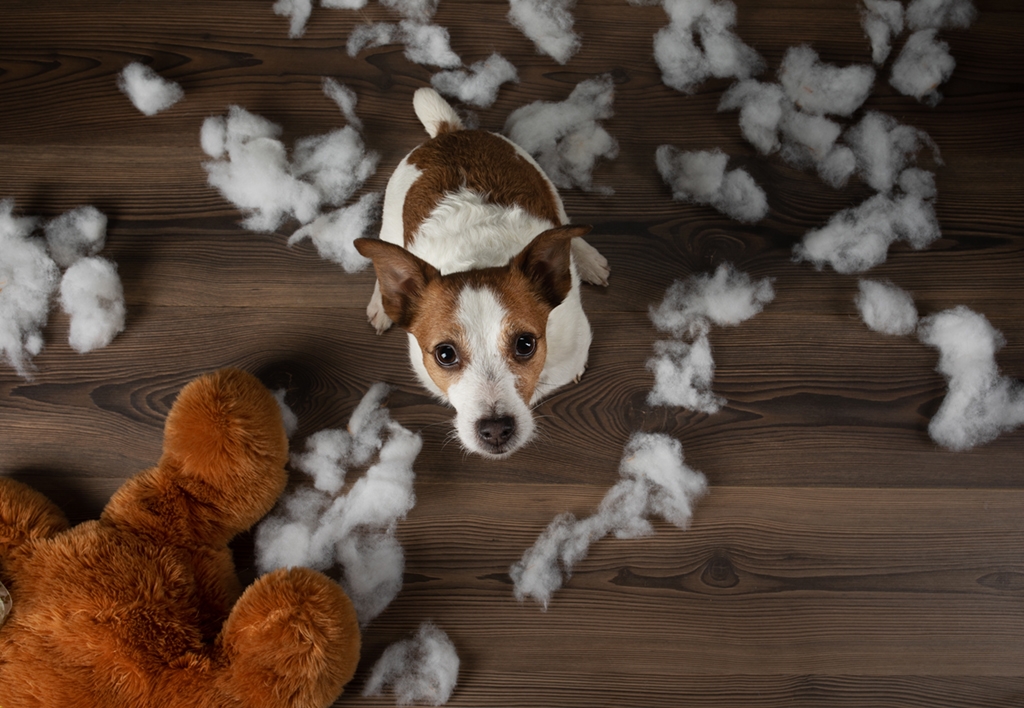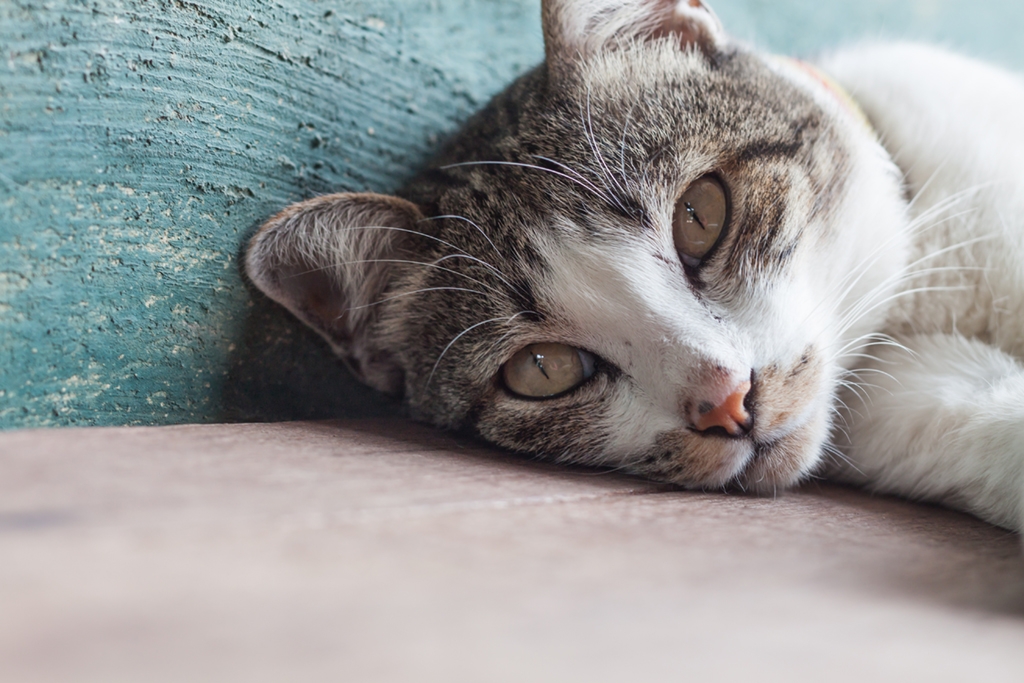 Chronic Illness
We believe the best approach to treating pets chronic illness is to start by listening! We can learn from each other on the path to improving your pet's lifestyle. Come to Evergreen Veterinary Clinic for educational resources, diagnoses, collaborative conversations, and calm, confident care! Common chronic illnesses that we treat include:
•  Arthritis  •  Allergies  •  Liver disease  •  Diabetes •  Skin masses  •  Seizures & more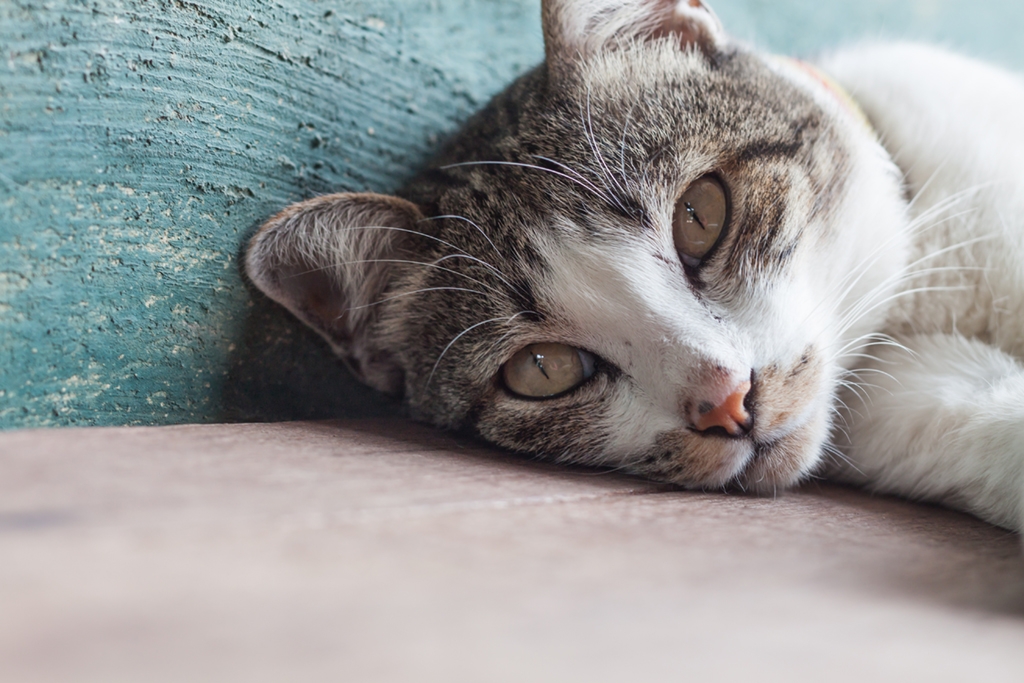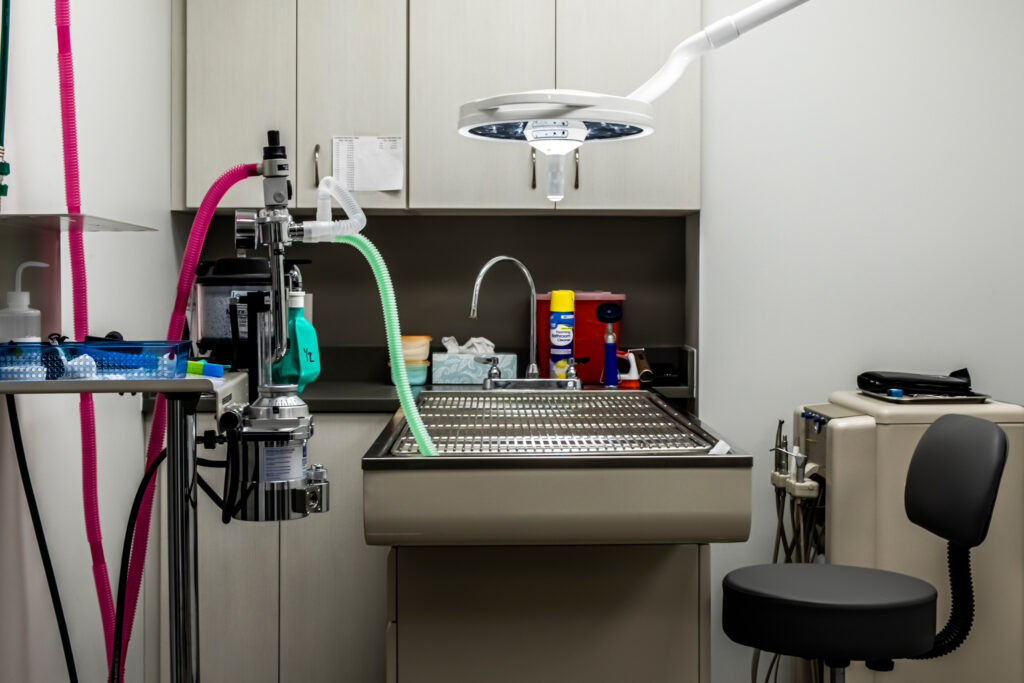 Surgery & Dental
Dental cleaning, surgery, therapy, preventative care, treatment, exams, diagnoses, homecare recommendations, procedures, pain management, education, and anesthesia. In the very skilled hands of Dr. Eric Eyde, Dr. Ruth Zarka, or Dr. Jess Fescemyer, magic happens at Evergreen! Meticulous procedures are performed with the utmost care and compassion. We treat our pets and their humans like family, and want you know that we work hard to earn your trust every day!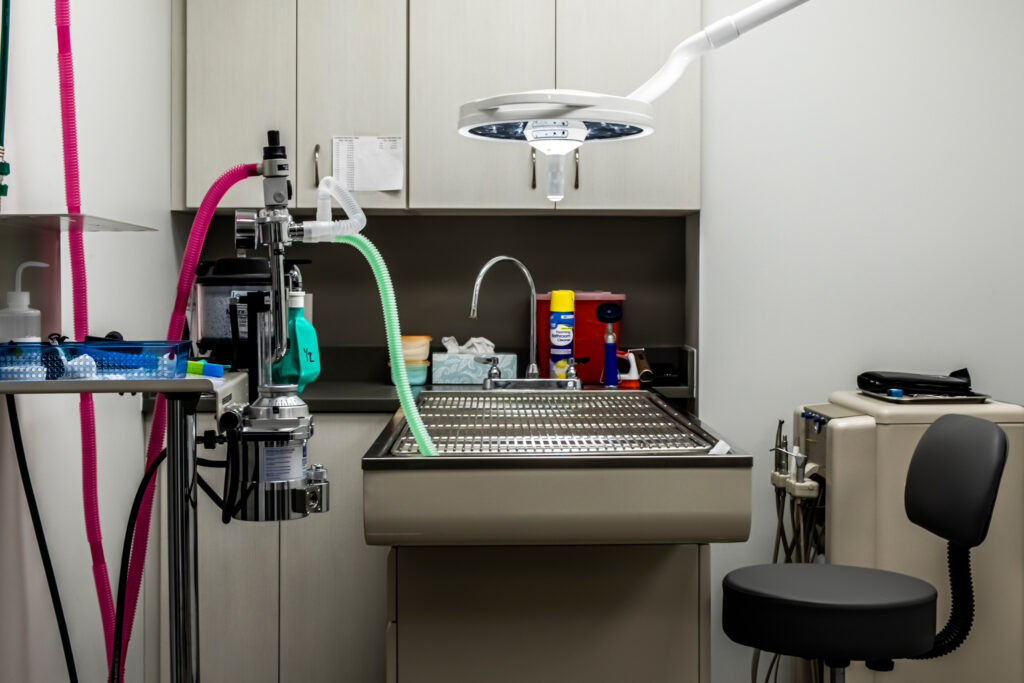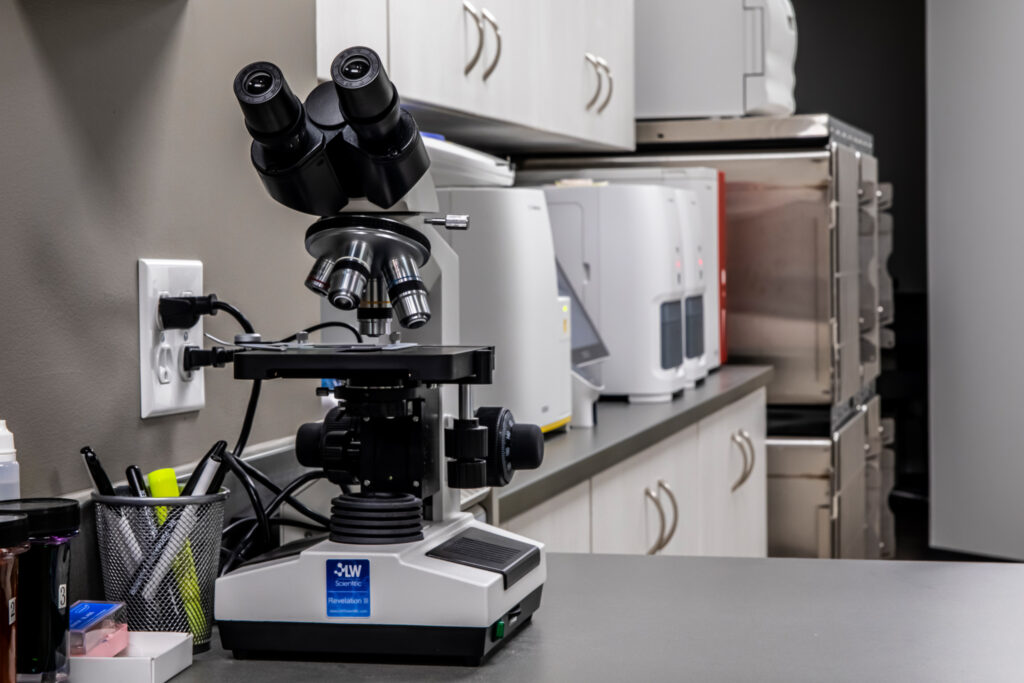 Blood Work & X-Rays
X-Rays and blood work are done in-house at Evergreen Veterinary Clinic. This means less wait time for answers to important questions about your pet's health! Blood work can tell us a lot about what's affecting your cat or dog. A quick analysis provides information about your pet's immune system (white blood cells) and oxygen carrying capacity (red blood cell count.) As well as quick insights for these subjects, and more: 
• Glucose  • Proteins  • Electrolytes  • Cholesterol  • Endocrine levels  • Digestive Enzymes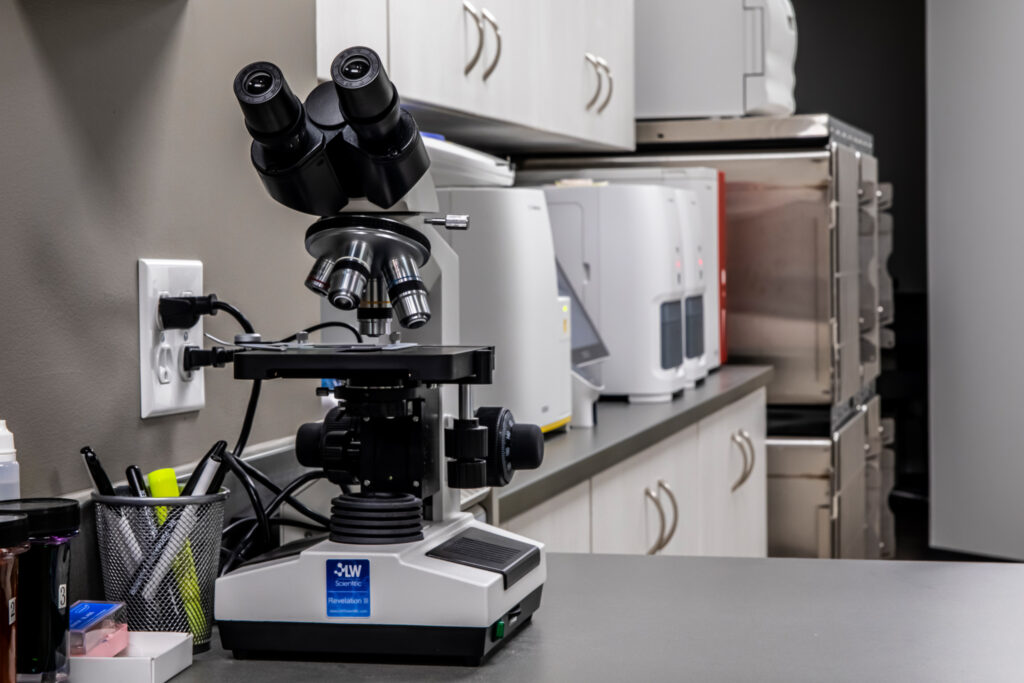 Let's get to know each other!
1. Follow us on Facebook
2. Create your online Pet Profile
3. Schedule an appointment to address specific concerns and establish a healthy pet lifestyle!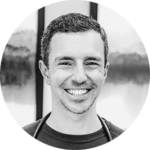 "I've seen clients finance their house to care for their pets." - Dr. Eric Eyde
Not many people have insurance for their pets. Partly because it's new but also we just don't think of it until it's too late! You can schedule a FREE pet evaluation to calculate your potential savings and make the decision if pet insurance is beneficial for you!
A sneak peek of Evergreen! Showcasing the range of in-house veterinary services with Dr. Eric Eyde and Dr. Ruth Zarka  •  Labs  •  X-Ray  •  Dental  •  Surgery  •  Pharmacy.  For more photos and videos of the Lansing Evergreen Veterinary Clinic, please check out our About page.